Australia has thousands of kilometres of windy mountain roads, scenic ocean routes, open country roads and endless highways. It's a tourer's dream.
Whether you're going for regular weekend rides or you're looking to set out on a long motorbike holiday, a good cruiser bike will make the ride all the better.
That's why we thought we'd take a look at some of the more popular cruiser bikes in Australia. Motorbikes that have been tried and tested on the Australian roads.
Suzuki Boulevard M109R
Though it's a cruiser, the Suzuki Boulevard has an incredibly sleek design that has the appearance of the good-looking love child of a chopper and a sports bike.
The most powerful cruiser Suzuki has ever produced, it has a V-twin engine tuned to produce massive torque and great acceleration. A technically advanced chassis and suspension come together to provide incredibly crisp handling on windy roads.
Harley Davidson Fat Bob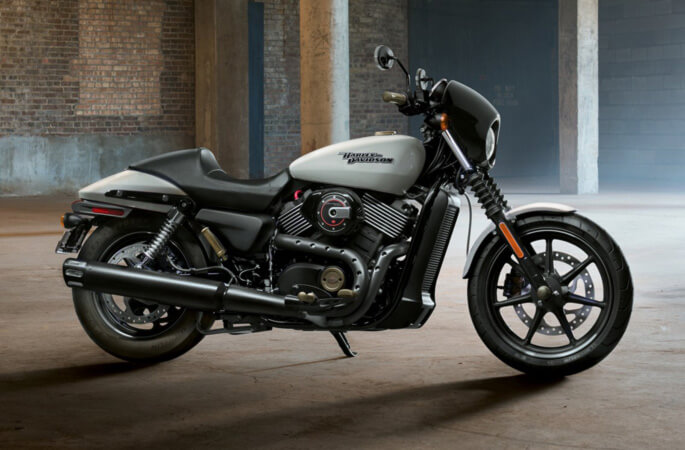 This model from the classic US motorcycle manufacturers is designed to grab eyes, with its sense of style taken from the barrel of a Tommy gun. The air-cooled Twin Cam 103™ engine and lightweight piston design deliver flawless power.
With a six-speed transmission, this bike is made for relaxed highway riding. In spite of the classic design, the brakes and suspension are top end and bring everything together for a smooth ride the contrasts with the American muscle appearance.
Honda Shadow
The Honda Shadow is definitely one of the more comfortable V-twin engine cruisers to ride, often referred to as an on-road armchair.
With its new fuel injection system, smooth 5-speed transmission, good fuel economy and low emissions, the shadow is an incredibly modern, old style cruiser.
Triumph Thunderbird
The Thunderbird range includes a few variations, all of which share Triumph's cruiser motor with their unique, big-bore parallel twist.
Appearing like an old classic engine on the outside, internally they feature a modern, high-performance water-cooled power plant with refined electronic fuel injection. The chassis was developed specifically for handling, creating an unusually agile cruiser with plenty of clearance, control and precision.
Kawasaki Vulcan 900 Custom
On first appearance, you can see why this Vulcan bears the name "Custom". With blacked out mufflers, drag-style handlebars and other non-traditional features, it looks like a classic style cruiser with a lot of custom modifications.
Yet it's built with a V-twin engine, efficient belt drive, digital fuel injection and a range of other modern features that make for a smooth, comfortable ride.
Harley Davidson Road King
Built with a big windshield, classic headlamp, saddlebags and a nostalgic resemblance to the original King of the Highway, the Road King sits on the border between cruiser and tourer.
Made for cruising with ABS brakes and a design that makes you feel comfortable leaning into the curve, this model includes ergonomically designed controls and adjustable features.
If you're looking to get onto a cruiser and out on the open road, why wait?
Talk to us at Aussie Bike Loans about pre-approved finance for a Harley, Thunderbird, or any of the above cruisers, so you know what you can afford and are in a position to negotiate a better price at the dealership. Call us on 1300 769 999 or simply apply online to get things moving today.